Working Design is winding up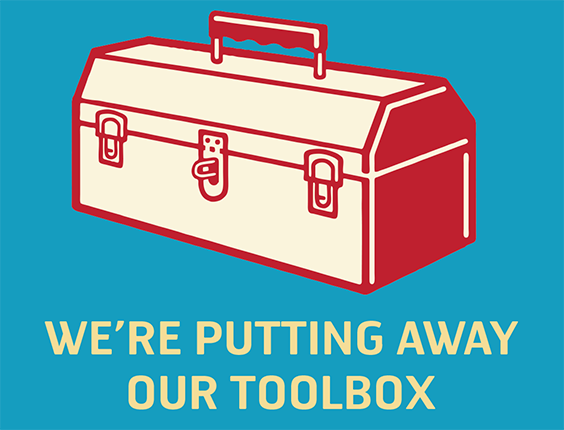 by Kris Klaasen / Founder
After almost 30 years in business, Working Design closed at the end of August 2016.
I'm looking forward to a gap year. I'll be taking stock after more than 40 years as a communicator in roles ranging from print, TV and radio journalist to graphic designer, art and project director, web strategist, content developer and small business owner.
Elaine, who's been a Working Designer for close to 25 years, will be seeking a position in a larger organization, where she'll bring her considerable skills in online communications, web and identity design and communications strategy to meet new challenges.
Giorgio, who joined us four years ago, will continue applying his deep knowledge, analytical approach and diverse talents as a web developer. He'll also remain available to all of our clients requiring website changes, maintenance and all round problem solving and troubleshooting.
What it means for you – our valued clients and collaborators
We've spoken with a number of you already. Over the coming weeks we'll be in touch about:
Your archived files
Details of your web hosting
What needs to be done in the next two months
We'll discuss your needs regarding ongoing services and where you might find them. We'll issue a small list of trusted colleagues and suppliers you may want to consider.
That said, there is no one group we can recommend that offers the same combination of skills and services as Working Design. They may be out there. However, we will only vouch for people we've worked with and whose values are aligned with us and our clients.
Your subscription to our web update and security service
Giorgio will continue to manage this service. We'll contact all subscribers about the current status of your subscription. Anyone who doesn't want to continue with the service will be refunded for the unused portion.
Timing
If you have questions, need help with your site, or have small projects that need to be done by the end of August, call us soon. We want to ensure that you are well taken care of.
Onwards
It's gratifying and an honour to have worked with so many talented, committed and professional clients.
Working Design is part of a larger whole committed to doing good work and making a difference. Together, we've gotten the word out on an important range of issues, causes and campaigns in collaboration with advocacy and research organizations, unions and small businesses.
Thanks for the work you do. And thanks for asking us to help.