Getting your archived files and web info before we close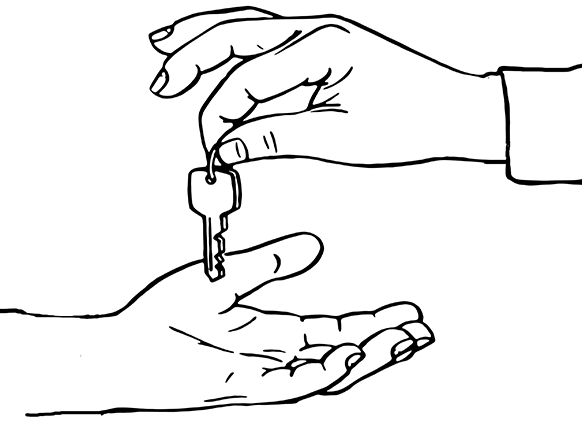 We value the work we have done together. We want to ensure your transition to your new supplier is smooth, and that you have everything you need to carry on.
Print clients
If we have done a print design project for you in the past five years, we have archived the digital files of the completed piece. These files may be in Illustrator, Indesign, Acrobat or Photoshop. They could include photo and graphics files.
If you would like us to send you any files for your own use, please let us know. We will arrange to send you a zipped archive of your materials via digital transfer.
In the rare case that a file you want is missing or damaged, we will let you know, and ask if you want to proceed with archiving any other materials. We can not send fonts that were used in the print work, due to copyright laws. An archiving fee will apply.
Please contact us as soon as you can, and no later than August 15.
Web clients
We want to make sure that you have full access to and ownership of all your web-based accounts. If Working Design was involved with setting up your accounts, we would have sent you these credentials when your site was launched, so please check your records and emails if you aren't sure you have this information. Please note that some of these accounts may have been opened by you before you worked with us, and we may not have those details.
Web account credentials include:
Your domain registration credentials
The name of your registrar (such as GoDaddy, NetNation or Site5, among many)
The login name and the password for your registration account
Note: You may have multiple domains registered, and they may be with different registrars If you don't know the name of your registrar you can search for it here.
Your web hosting credentials

The name of your web hosting company (such as Site5, Dreamhost, or Netfirms, among many)
The login name and the password for your hosting account.
Note: Some web hosts provide separate credentials for your account management and your FTP (server) access
Admin access to edit your WordPress site through the WordPress dashboard. This includes a username and a password
Your web credentials could also include:
A Google Analytics or Google Business account. This would be connected to a gmail account, and you will need to know the gmail address and the password
Accounts with third-party services that are integrated with your website. This could include: Flickr, YouTube, Issu, Mailchimp, Facebook, Twitter, and many more
About your website content
All the content on your website is stored on the server of your web host, or on a third party service if you are using one. Working Design does not store any of your online content.
Web Updates and Security
Many of you have subscribed to the Working Design Updates and Security Subscription Package. Giorgio will continue to manage this service. We'll contact all subscribers about the current status of your subscription. Anyone who doesn't want to continue with the service will be refunded for the unused portion.
For those of you who are not subscribers, we want to send you one last note that this is work that needs to be done to keep your WordPress website safe from hackers and functioning properly. You don't have to sign up for this service from us — this work can be done by anyone knowledgeable in WordPress — but please don't neglect your WordPress website.
You can view the details of our subscription package here.