Our team
We're a small and diverse group of communications specialists. Creative, technical and great to work with.
Kris Klaasen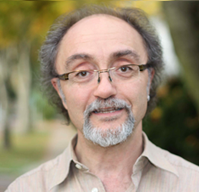 Kris Klaasen is the principal and founder of Working Design, a communications design firm which develops web and print communications. Working Design's eclectic array of clients work in a range of sectors –research, housing and development, health, education, social policy, environment, arts, culture and more.
Active in communications for more than 30 years, Kris's background as a newspaper, television and radio journalist informs a wide-ranging approach to communication and visual design.
"The web has changed what we do and how we do it, " he says.
"Building on our many years of experience, we're using website design and development to help our clients to stay current and expand their reach in the rapidly changing marketplace and technological environment."
"At the same time, we continue to develop graphic identites, campaign collateral, and other award-winning print materials," says Kris.
Elaine Littmann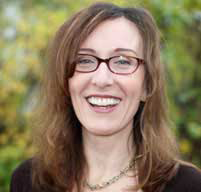 Elaine has worked in communication design for twenty years, handling an array of projects from identity design to website planning. Her lifelong love of type drew her first to typesetting, where she developed a strong foundation in typography and publication design, and a commitment to accuracy and detail.
Elaine creates attractive and accessible work while managing all phases of a project from concept to preparing artwork for the printer.
Elaine also writes fiction and screenplays, and possesses a strong analytical and critical approach to the written word. She strives always for a balance of clarity and elegance in language, and believes the best graphic design embodies those qualities in both form and content.
Giorgio Riccardi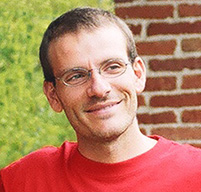 Giorgio is the lead front end developer who has been working in WordPress since 2009, implementing PHP and MySQL customization.
Giorgio writes scalable JavaScript solutions. He has a lengthy background in IT, social work and business, including GPS software design and development and database development.
Teresa Gustafson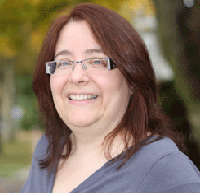 With more than twenty years focusing on creative and strategic communications, including experience as a photographer, Teresa has worked on visual design projects for individual clients and large businesses.
Teresa enjoys the process of creative engagement, and looks for ways to improve a client's professional image while seeking visual innovation.
"Process affects the outcome, so if people are encouraged to really think about how they're working, you're going to get the best result. Never accept the ordinary," she says.