How you can vote for justice for Canada's war vets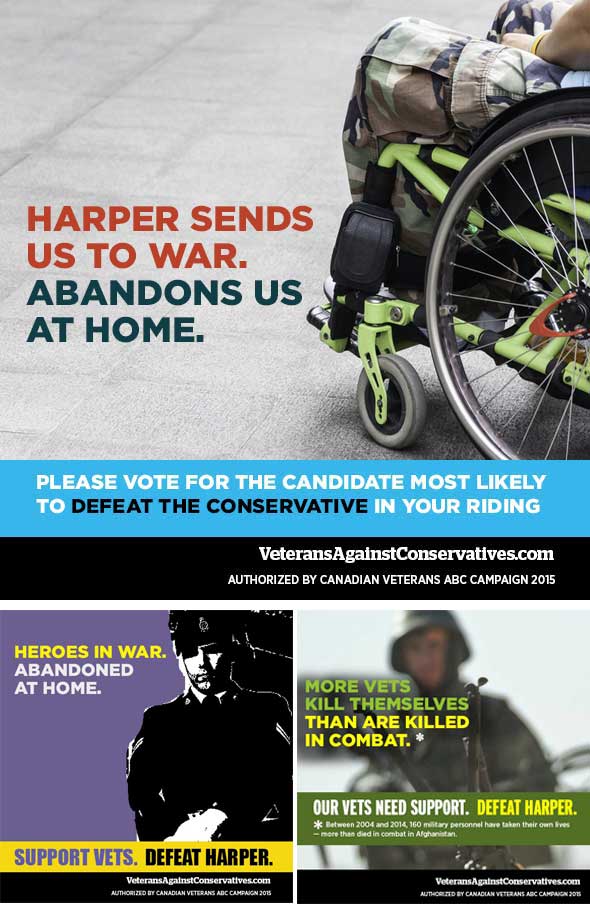 When you go to the polls on October 19, give some thought to Canada's veterans.
During this marathon campaign Working Design helped out Veterans Against Conservatives with a bit of pro bono design work, developing some strong and simple social media graphics to be shared on Facebook.
Our colleagues at Harvey McKinnon Associates recruited us – among others – to help write and design the campaign messages. We're glad to be of service.
Why this is important
The Harper Conservatives have drastically cut back the commitment to supporting Canadian veterans returning from war. While they accelerate Canada's combat role efforts, they pull back help for the men and women whose lives are on the line.
That's unjust and unfair.
It's not too late to donate to the ABC campaign. Find out more on Facebook or at Veterans Against Conservatives.