Making them look: Enewsletters explored. Being online (Part 5)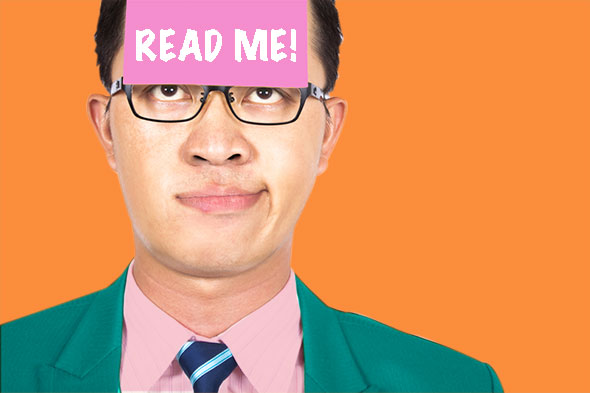 The fifth item in our series about being effective online is an intro on how to design, create and send e-newsletters that people will want to open.
After weeks of sifting through junk mail, flyers and bills you finally open your mailbox and discover that a long-awaited letter or beloved magazine subscription has arrived. It's a nice feeling, isn't it?
When you create an e-newsletter campaign, that's what you're trying to be for your subscribers: a welcome reprieve from all the spam and nonsense they receive in their inboxes every day. So, how do you do that?
Deciding what your e-newsletter will look like
Before you begin to put a campaign together, you need to determine the kind of format you're going to use. Generally, there are three types of e-newsletters:
Free or fee template service: Platforms like MailChimp, Constant Contact and Vertical Response offer easy-to-use templates for free, or in some case a small fee if you climb above a certain number of subscribers. These services are great because not only do they have built-in design and functionality, they also let you track a wide range of analytics which will allow to improve your campaigns as time goes on (a little more on this later).
DIY: If you want to put a personal touch on your e-newsletter or make it consistent with your organization's overall branding, you can consider creating a custom design. Know what you're getting into. This will likely cost more time and money. Ensuring that it works properly across all browsers, browser versions and devices can get quite tricky. We don't recommend this unless you have deep pockets and developers on hand to troubleshoot technical issues.
Digest: The digest-style of e-newsletter is built into many Content Management Systems (CMSs) such as WordPress. It organizes your latest blog posts with headings and excerpts and sends a roundup to your subscribers on a schedule you choose – once a week, once a month, and so on. The downside of a digest is that it lacks capacity to allow you to add images or additional text so it's not as engaging or attractive. The upside is that is that it's definitely the easiest and least time-consuming method. A decent solution for the time-stressed editor and organizations working with modest capacity.


How to get people to sign up for your e-newsletter
While you're deciding on a design you'll also want to consider your mailing list. Some of you will already have a decent database of email addresses. Others will need to start the important work of collecting email addresses. There are many methods to get people to subscribe to your campaigns, but not all will work or be available to you. Below are a few of the most common and effective methods to get you started.
Have a website? Make sure there's an e-newsletter signup widget on every page – in the footer or along a sidebar.
Have a signup popup. This is a little more pervasive than the widget, so you'll want to set it so that it doesn't keep popping up for return visitors. Maybe once every month or once every fifth visit — these parameters will work as long as the user isn't clearing their cache regularly.
Create a dedicated signup page and share the link. Send it out through social media and email it to existing clients. You might even consider adding it to your email signature and embedding it permanently in your social media profiles.
Reward people when they sign up. Let your audience know that by subscribing they'll be treated like VIPs, with exclusive access to products, promotions, giveaways, and more.
Take the online campaign offline. Hosting an event? Have a spot where people can write down their email addresses. Just be sure to let them know what they're signing up for whether it's a special offer or something else.
How to get people to open and read your e-newsletter
Okay, you have your design and you have your subscribers. Now comes the hard part: actually creating and sending out campaigns that will keep people engaged with what you're doing. A few pointers:
Be clear on who your audience is and what they're after. We touched on this at the end of our last blog. You need to understand who is reading your emails and what they want – why did they agree to sign up in the first place? How can you as a company or organization use e-newsletters to add value to their lives?
Write short and compelling subject lines. You need to draw people in. Just because someone has signed up to receive your e-newsletter, there's no guarantee they will actually open it. Be interesting, clear on what the campaign covers, and succinct – keep it under 40 characters so a reader's inbox doesn't cut off the message.
Have a strong visual component. We are visual creatures and if we click on your subject line and only see text, our eyes may glaze over. Use images, bolded headlines, scan-able text and whatever else the subject and content calls for. If you're using the e-newsletter to distribute a new promotional video your company has produced, you might want to include that right in the e-newsletter itself.
Pay attention to analytics. Most e-newsletter template services will keep track of how many opens, click-throughs and social shares your campaigns receive. You'll want to pay attention to this data as it will tell you what type of content your readers are most interested in, which will allow you to improve and tailor your messages going forward.
Sign up for other e-newsletters. It's the easiest way to improve your own campaigns. Register with trusted brands and leaders both in and outside of your industry and areas of interest. Check out the competition too. See what others are doing that you find useful or not.
Determine your e-newsletter strategy. Maybe this will differ from campaign to campaign, but you'll want to be clear on what the purpose of each mailout is. Are you trying to draw attention to a new blog post? Putting out a call to action to members of your organization? Promoting a new service or event? Whatever the case, you need to be clear about what your message is and how the e-newsletter will help to get it across.
These are the broad strokes. If you're new to e-newsletter campaigns feel free to give us a call or send an email for a free 15-minute, no obligation consultation.
Next up in our social media series we discuss Twitter.
Check out the rest of our "Being Online" series!
Your online identity: Are you getting it right? Being online (Part One)
Why bother blogging? Being online (Part 2)
So, you think you can blog. Being online (Part 3)
Why you need an e-newsletter. Being online (Part 4)