Your online identity: Are you getting it right? Being online (Part 1)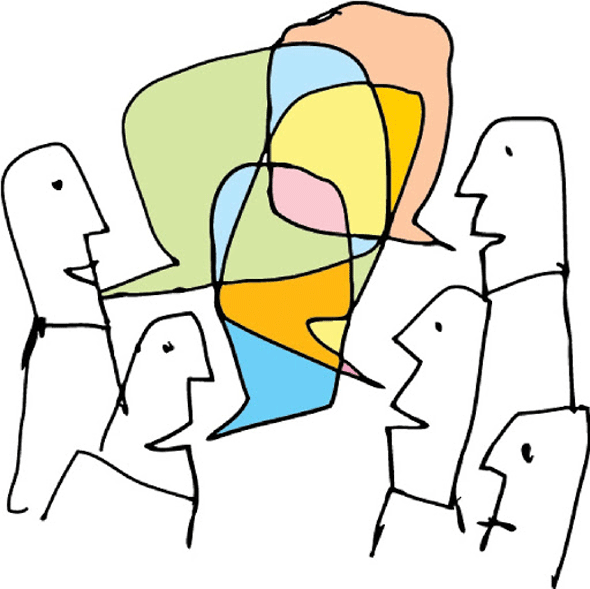 This is the first in our series of brief blog items about how to be effective online. We discuss how you can decide what's right for your small business, not-for-profit organization or you as an individual.
So, you have an online presence but you're not sure about it. You might have a website and a blog; some social media accounts. Maybe too many. The problem is you're not sure you're navigating any of these channels effectively. Or even which ones are best for you.
At Working Design, we grapple with this all the time for our own business and on behalf of our clients.
That roar of noise in the virtual world seems to muffle even the clearest signal. We know we want to focus on approaches that will produce the best results. But how do you decide? How do you get followers and start a conversation? How do you establish yourself as someone with interesting things to say?
The new rules are the same as the old rules. With a twist.
As a small business, not-for profit organization or individual you might be ambivalent and uncertain about your online identity. You might even feel that digital outreach won't serve your purpose.
However you know that marketing and getting your message out is essential.
Well before the past decade's online revolution we all had to make decisions about how to reach our audiences. Before the internet, our choices included print, radio or TV. Also direct mail and phone campaigns (with a nod to posters, billboards, skywriting, buttons, vans with loudspeakers rolling down the street and so on).
Today we can add a myriad of online options to the toolkit. While there are dozens of different channels, formats and platforms to choose from, we're going to focus on those we think are the most popular and effective:
blogs
e-newsletters
social media like Facebook and Twitter
websites: either your own or a third party social site like Youtube, LinkedIn or Pinterest
The decisions that go into deciding if any of these channels are right for you are the same as they've always been:
What do I want to say and how do I want to express it?
Who am I talking to?
Where are the people who I want to talk to?
This will help determine the ideal channel.
Then you have to ask:
how much time will it take?
how much does it cost?
what are the key benefits?
what's the risk?
That last item is critical. Because the twist in the digital world is that it talks back. The one-way conversation that traditional media are built on is different online. For example, Twitter features an ongoing stream of interaction. Make a misstep and you'll be hearing about it within minutes. Ignore complaints (or compliments) and you'll be seen as uncaring and unresponsive. Neglect your social media and people will assume you've vanished.
Finding the best place for you
At Working Design, we've determined what works for our business. And we like working with our clients to help figure out what mix is best for you.
The remaining items in this series will look at blogs, E-newsletters, websites, Twitter and Facebook as well as several other social platforms like LinkedIn and Pinterest. We'll tell you what they're good for, why they might work (or not) for you and how to use them. We'll be rolling out the series every two weeks or so. Stay tuned and, best of all, let us know what you think.
Next in our series: Why Bother Blogging?