SEO and leading your audience to your website. Being online (Part 6)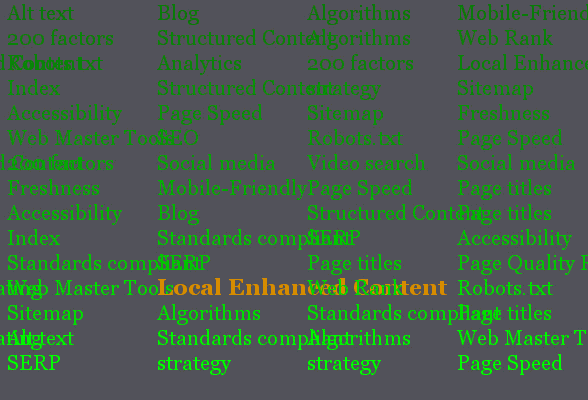 What good is your website if your audience can't find it? Getting found and attracting clients and visitors is what your site is all about.
SEO – Search Engine Optimization – is one tool that will help you reach your business goals by making sure your site is relevant and findable.
SEO is a what makes your site visible to search engines on the web. It's critical to your online success. If you're looking for "rubber ducks in Vancouver+images" (and we do urge you to try that!) it's SEO that brings you to the sites where you'll find them.
Check out out your site's SEO with these free tests
Before we introduce you to digital strategist Erik Hagborg and his thoughts on SEO, try out these two free and simple web page analysers to see how your site rates:
SEO Web Page Analyzer, and SEO SiteCheckup.
How do you rank? Is there room for improvement? Read on.
The first thing you should know is that SEO is complicated. There are books and companies focused on it. However, the marketing basics are relatively simple. We preach the benefits of organic SEO. This approach foregrounds clear, authentic writing and well developed site structures.
A few weeks ago we ran across the following article on Quora – the question and answer website. The author, digital strategist Erik Hagbord, succinctly describes the do's and don'ts of excellent organic SEO.
If after reading this you'd like to discuss how we can help out with your site and its SEO, give us a call. Talking over the phone for 15 minutes is free and there are no obligations.
Here's a direct link to Erik's article on Quora. There are also some informed reader comments at the end.