Music and Design: Always a great match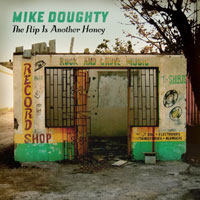 The album cover has a history as varied as what's inside the package. From vinyl to CDs and now thumbnail graphics for online purchasing, the artwork has changed to reflect the changing music delivery formats.
Our friends at the FontShop offer a regular critique of contemporary album design. Their recent newsletter comments on 17 covers ranging from the latest Rolling Stones and Rihanna CDs to lesser known artists like Holly Herndon (with a cool accompanying video). The cover for British ska band Madness features work by Peter Blake who is known for his work for the Beatles' Sgt. Pepper album.
Have a look.
 
Of course contemporary album design is delivered in much smaller formats than the vinyl record album covers that preceded the compact disc and MP3 files.  This has lead many people to decry the loss of the larger format and its expanded design capacity.
However, Web2Carz Managing Editor David Merline disagrees. He suggests it is an unexpected bonus: "As with all things in life that change, there's a temptation to bemoan the loss of album cover art as somehow symbolic of some great loss to civilization, another step in the ongoing decline of everything that was better when we were young. But there's something to be said for not having all that 'stuff' cluttering up one's life, even if that stuff was beautifully designed and printed," he observed.
"By jettisoning the physical 'product' of the record album, or the DVD, or the book, the art that was once contained within these packages has to stand on its own merits. With no nifty package to lure you into a purchase, you have to want to listen to your albums, or read your books, or watch your movies, or play your games, because there is no longer any 'thing' to own, or admire, or display on a shelf."